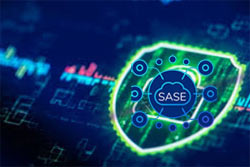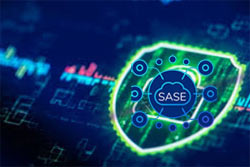 The Virtual Private Network (VPN) has become the go to security solution for keeping communications between networks and endpoints secure. After all, VPNs offer a straightforward, secure method for connecting sites (a site-to-site VPN) that couldn't justify a high-end, MPLS service, and they enable mobile users to get secure connectivity from anywhere (mobile VPN). Deployment is quick, availability is high, only requiring Internet access, and network costs relatively low given the use of affordable Internet capacity.
Yet, for all that praise, VPNs are far from perfect. They require IT to purchase and deploy separate VPN appliances, increasing capital costs and complicating maintenance. Most VPN solutions require frequent patching, user policy settings, reconfiguration, and oversite. All of which adds to the burden of attempting to maintain security. What's more, VPNs can introduce latency into mobile connections, as well as require additional login steps, often confusing end users and adding to the burden of the help desk.
All of which issues beg the question: Is it time to drop your VPN and find a better solution for site-to-site and mobile access?
Before we answer the question, let's take a look at the topics covered here:
Until recently, the answer to our question above would have been "no." There wasn't a better answer out there. However, as networking technology has evolved, an answer to the VPN conundrum may be found in Secure Access Service Edge (SASE), the successor to SD-WAN and, quite possibly, VPNs. Here's why. 
SASE originates from a proposal by research giant Gartner, which defined SASE as a cloud architecture model combining the functions of different network and security solutions into a unified, cloud security platform.
SASE, as envisioned by Gartner, operates as a cloud-naive service connecting all of an organization's "edges" – including sites, mobile users, IoT devices, and cloud resources — into a single, global secure network.  It's cloud-native meaning that the software has all of the scalability, elasticity, and repaid deployment benefits of the cloud.
And the network is secure. We don't just mean secure as an encrypted network, like SD-WAN. We mean one that also has a complete, embedded security stack protecting against Internet-borne threats.  More specifically Next-Generation Firewall (NGFW), CASB, SWG, ZTNA, RBI, and DNS are all part of the SASE platform.
Devices of different sorts establish encrypted tunnels to the SASE point of presence (PoP). The software in the SASE PoP authenticates connecting user and grants access to defined resources based on user identity and real-time conditions, such as the user's location or device.

Incoming traffic is inspected in a single-pass with SASE applying the complete range of security functions, optimized, and forwarded along the optimum path to its destination. As such, edges gain the best possible network experience anywhere in the world, at least that's the theory.