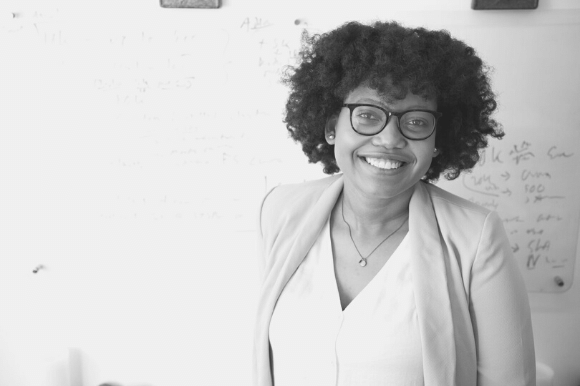 When the interviewer becomes the interviewee. Here's how to answer interview questions for HR positions.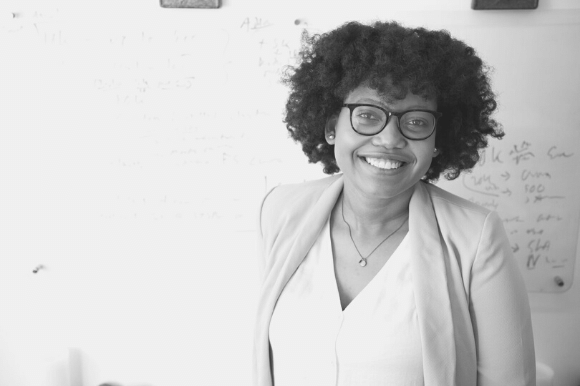 Create strong answers to HR interview questions.
Human resources is the central hub for everything related to the employment of a company's workforce: recruiting, extending job offers, payroll, benefits, training, and more. Since HR employees screen candidates for jobs throughout a company, they're experts in asking interview questions. But if you are hoping to land a new HR job, you will be the one on the receiving end of HR interview questions.
Your interview for an HR job will include questions to gauge your knowledge of HR best practices. Other HR interview questions may assess your soft skills and how you interact with others. Here are some common HR interview questions and answers to help you get ready for your interview.
HR Interview Questions
What is the most important job of an HR department?
Suppose a manager rejects every job candidate you have presented. How would you handle it?
In what areas of HR have you worked, and which is your favorite?
What HRIS systems have you used?
Talk about an HR program you implemented.
In your opinion, what are the top issues affecting how an HR department operates?
How did you handle an employee conflict or policy situations such as an EEOC complaint, sexual harassment charge, etc.?
How do you manage an HR team/department?
Question #1: What Is the Most Important Job of an HR Department?
This question is tricky. You may be tempted to name one function of HR, such as payroll. But human resources careers are multifaceted; the interviewer is interested in your understanding of the big picture and the goal of an HR department.
Emphasize that you believe all HR functions are essential.
Refer to the position's job description to show you understand the goals and objectives it describes.
How You Could Answer
"An effective HR department brings all of its functions together as a team to be a resource for employees and management. It contributes to the growth of individual employees and the organization as a whole."
Question #2: Suppose a Manager Rejects Every Job Candidate You Have Presented. How Would You Handle It?
Some HR interview questions will examine your understanding of the role of a recruiter. This particular question also assesses your interpersonal and communication skills and how well you handle conflict.
Demonstrate that you understand the situation.
Confidently state how you would go about dealing with it.
State what a positive outcome would be.
How You Could Answer
"That can certainly slow the hiring process, and sometimes it takes talking to quite a few candidates before a manager makes a choice. I would ask the manager more questions about what they were looking for, specific skills and traits they want to see, and what was missing in the candidates presented so far. I would be patient, knowing that the more I understood the manager's requirements, the better I could be at screening candidates for them."
Question #3: In What Areas of HR Have You Worked, and Which Is Your Favorite?
HR specialist or HR coordinator interview questions will ask you about your previous work experience in human resources, what skills you've developed, and how your background prepares you for the role you're applying for. Your answer here reveals your scope of experience, knowledge of HR department functions, and enthusiasm for a job in HR.
Mention as many HR roles as you can to show your knowledge of the job.
Give more detail on the areas where you've worked.
Emphasize that all positions are essential. Highlight your favorite and why you chose it.
How You Could Answer
"The HR departments where I've worked have been responsible for a wide spectrum of functions including employee recruitment, benefits administration, training, and compensation and benefits. In my last job as an HR assistant, I had the opportunity to assist in all these areas, while spending most of my time on recruiting and onboarding. My favorite activity was leading orientation classes because I could put new employees at ease and make them feel they've chosen to work for a great company."
Question #4: What HRIS Systems Have You Used?
This is one of the most common HR interview questions. The employer wants to know your level of competence with their system and if you will require training.
If the job description mentions a particular software, address your experience with it.
List the programs you have used.
How You Could Answer
"I've used Workday for onboarding, which you mentioned in the description for this job. I've also used EnterpriseAxis for recruiting, and I've read that Oracle and Zenefits are also popular for tracking time."
Question #5: Talk About an HR Program You Implemented.
This is a question to learn more about your depth of experience and how you correlate actions with goals.
Describe the need for the program.
Explain what steps you took to design or implement the program.
Give the results of the program using specific, measurable outcomes.
How You Could Answer
"I created and implemented an employee satisfaction program to help set HR department goals for the following year. My team researched several survey programs and chose Survey Monkey. The survey was not mandatory, yet 98% of our employees participated. We analyzed the responses and went into the next year with three projects with clear objectives."
Question #6: In Your Opinion, What Are the Top Issues Affecting How an HR Department Operates?
HR manager interview questions will assess your experience handling tough human resources issues and your management skills. This question gauges your understanding of the big picture and if you're watching industry trends.
Talk about what you've done to keep current on issues affecting your profession.
Name three issues.
Pick one to expand on, explaining how it has impacted HR.
How You Could Answer
"I attended a conference last year that offered a panel presentation on this exact topic. They talked about conducting objective and legally defensible layoffs, whether you can conduct a comprehensive interview over Zoom, and work-from-home. I found the discussion about how remote work is changing long-standing HR policies most interesting because work-from-home has changed how HR departments communicate with employees."
Question #7: How Did You Handle an Employee Conflict or Policy Situations Such as an EEOC Complaint, Sexual Harassment Charge, etc.?
Expect a few HR interview questions that look to assess your understanding of policy and compliance issues and your effectiveness at handling them.
Give specific examples of compliance incidents you have encountered and explain one in depth.
Refer to the policies or laws that are pertinent to that example.
Talk about how you handled it and the outcome.
How You Could Answer
"In my past positions, I saw several policy situations involving employees—EEOC complaints, safety laws, wage and overtime laws, and sexual harassment. Some of the most challenging situations I helped resolve were family and medical leave cases. As you know, FMLA laws permit an employer to require the employee to use accrued paid vacation leave, paid sick, or paid family leave for some or all of the FMLA leave period. I implemented a training program and put a Q&A about FMLA on our interoffice website. Within a year of implementing this program, my company's FMLA disputes decreased by 25%."
Question #8: How Do You Manage an HR Team/Department?
This question lets the interviewer know if you've had experience as a manager, how effective you are, and if you are a team player.
Confirm that you have management experience.
Describe an ideal manager.
Give examples of how you exhibited exemplary management skills.
How You Could Answer
"In my 10 years as an HR manager, I've led teams of three employees as well as departments with dozens of employees. A good manager inspires the best from their team when they clearly communicate department objectives and how each person's contribution is important. Keeping an open door and listening to your team helps you make the best decisions. For example, I have a one-on-one meeting with every team member at least once a quarter."
Ready to Answer HR Interview Questions? Show You're a Company's Best Resource
Got your responses to human resources interview questions ready to go? Start lining up interviews by creating a Monster profile. It's the best way for recruiters to find you and for you to be notified whenever we upload a new job posting that fits your HR background and career path.